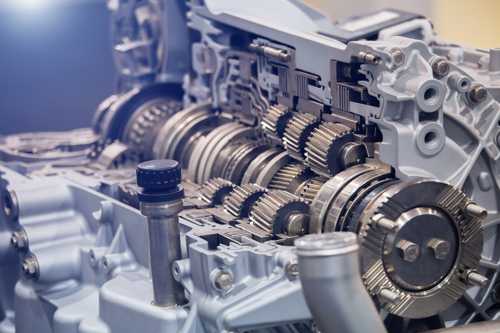 Transmission Repair in Fresno, CA
Outfitting your racer with performance upgrades? Need repairs for your heavy-duty truck's transmission, to improve torque and tow? B & M Custom Transmissions is the local authority for transmission services in Fresno, Sanger, Clovis, and Fowler, CA. From racing transmissions to repairs on stock 4X4s, we can do any work on any transmission, with results that give your vehicle back its power, performance and capability.
Performance Transmission Expertise
As transmission replacement experts, we take great pride in building performance transmissions that are designed to maximize the output capabilities of your setup under the hood. We can build racing transmissions for anything designed to compete—whether it's got four wheels or an onboard motor. We build and repair performance transmissions for all the following vehicles (and more):
Heavy-duty applications (monster trucks, racing diesels)
Street racers
Drag racers
Hot rods
Sled pullers
Drag boat
Transmission Replacement Work
Need transmission repair service in Fresno, CA? You've come to the right place. Our expertise knows no bounds and we're well-equipped to repair any and all damage to this vital system. From CV shafts and clutches to differentials and transfer case repairs, expect results that restore the integrity to your transmission. Best of all, we're familiar with both automatic and manual transmissions, ready to deliver a superior caliber of work.
Differentials
Front axles
CV shafts
Clutches
4X4 transfer cases
Transmission Building
In addition to performance vehicles, we also build new transmissions for domestic trucks, SUVs, Jeeps and 4-wheelers, and we're one of the best marine transmission shops in the area. Whether you're putting new transmissions in an old model or need a rebuild after catastrophic transmission failure, our shop is outfitted for the work. We promise the transmission replacement we build for your vehicle will perform with exception for as long as you own it.
Trust the Transmission Pros
B & M Custom Transmissions does what it takes to put a transmission in your vehicle that performs flawlessly. Contact us today at 559-237-5333 about building a custom transmission or for transmission repair service that gets your current transmission back up to par (and beyond).