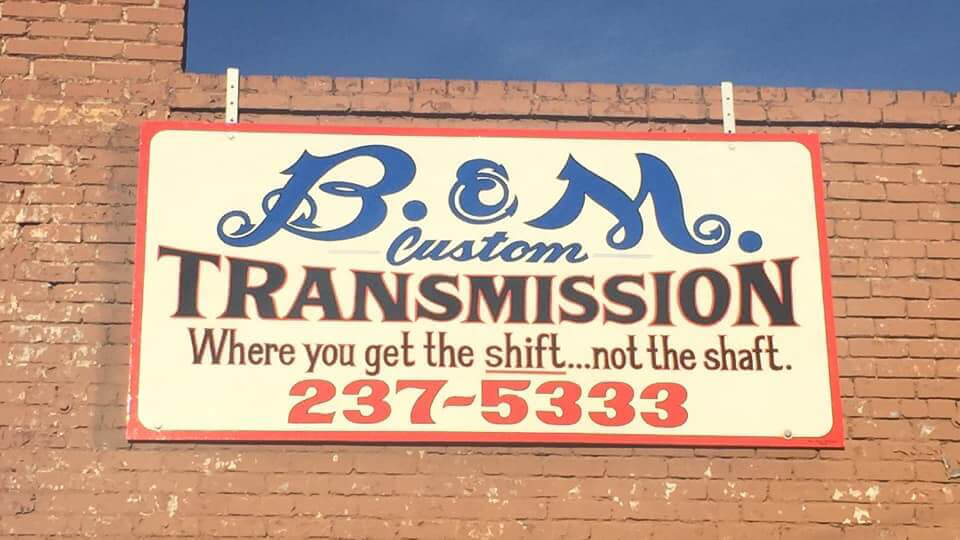 Transmission Shop in Fresno, CA
B & M Custom Transmissions has been building performance transmissions since 1963—whether for work or play! We're the go-to experts for anything transmission-related in Fresno, Sanger, Clovis, and Fowler, CA, no matter what type of vehicle you're behind the wheel of. For three generations, we've been the number one name in performance transmission building, stock transmission repair and full system replacements. Put your trust in our hands and get a transmission that's ready to deliver the performance you expect it to. Schedule an appointment today.
Our land and marine transmission shop is third-generation owned and operated, proud of our roots in this industry.
A Focus on Transmissions that Transcends Excellence
An engine generates power, but without a performance transmission, all that power is useless. At B & M Custom Transmissions, we have an abiding love for transmission work because we know that it's the true workhorse of the vehicle. It's why our shop is committed exclusively to transmissions: repairs, rebuilding and performance improvements.
Our performance transmission shop is decades old, backed by generations of experience—and it's this expertise that's made us one of the most trusted destinations for transmission repair and replacement in Fresno, CA. From simple repairs to restore the integrity and function of your stock transmission, to performance upgrades and transmissions built from scratch, we do it all. Moreover, we do it for whatever vehicle you're driving—from cars and trucks to heavy-duty diesels and drag boats!
Vehicle owners trust us for our expertise and because they know we have a passion for what we do. We have a strong relationship with performance auto and racing communities, and we see every vehicle as a unique opportunity to deliver transmission services that help it perform above and beyond. Whether it's a new high-performance clutch plate or repair for a 4X4 case that's leaking, we promise work that's done right, done fully and done to a standard that meets the demands of your vehicle.
When you need a land or marine transmission shop in Fresno, CA, contact us at B & M Custom Transmissions. Not only do we do it all, we've been doing it for decades. You won't find more knowledgeable transmission experts eager to deliver repair and performance services anywhere else.
We love to build and tinker with transmissions for all types of vehicles.

We use state-of-the-art diagnostic and calibration equipment for performance work.

We're a fully licensed and insured performance transmission shop with a strong reputation for excellence.

We work on all types of transmissions, including car, truck, boat, 4X4 and any others.
Get the Shift, Not the Shaft
There's a lot riding on your transmission's performance. Tap into the expertise at B & M Custom Transmissions to make sure it performs at the high level you need (and expect) it to.
We provide the best in transmission services to anyone throughout Fresno and surrounding areas including:
Clovis, CA
Sanger, CA
Selma, CA
Kerman, CA
Parlier, CA
Kingsburg, CA
Reedley, CA
Madera, CA
Dinuba, CA
Orange Cove, CA